COMMISSION PROCESS for a portrait
My commission books are open! 
I do have a waiting list for my portraits from a photo, so please contact me for expected completion times but I will always do my best to fit you in if it is needed for a special occasion.
Commissioning a pet or person portrait from a photo
To commission a hand-painted portrait with me is very easy and the cost of the portrait includes:
Help and guidance with choosing the perfect reference photo.
Only the highest quality materials are used to produce your portrait.
Progress pictures of your commissioned artwork.
Portraits are mounted with acid free conservation mount board.
A certificate of authenticity and artwork care guide are included. 
For some of my customer reviews see Testimonials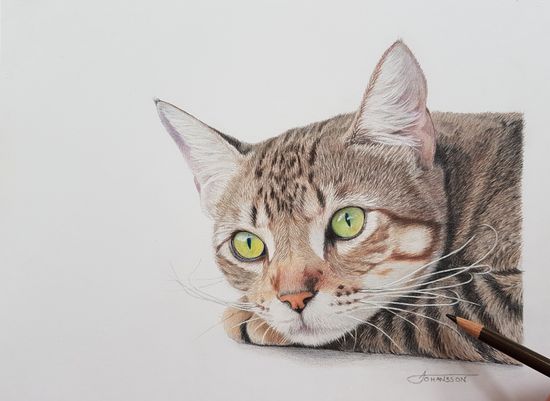 STEP 1- CHOOSE A Size For Your Budget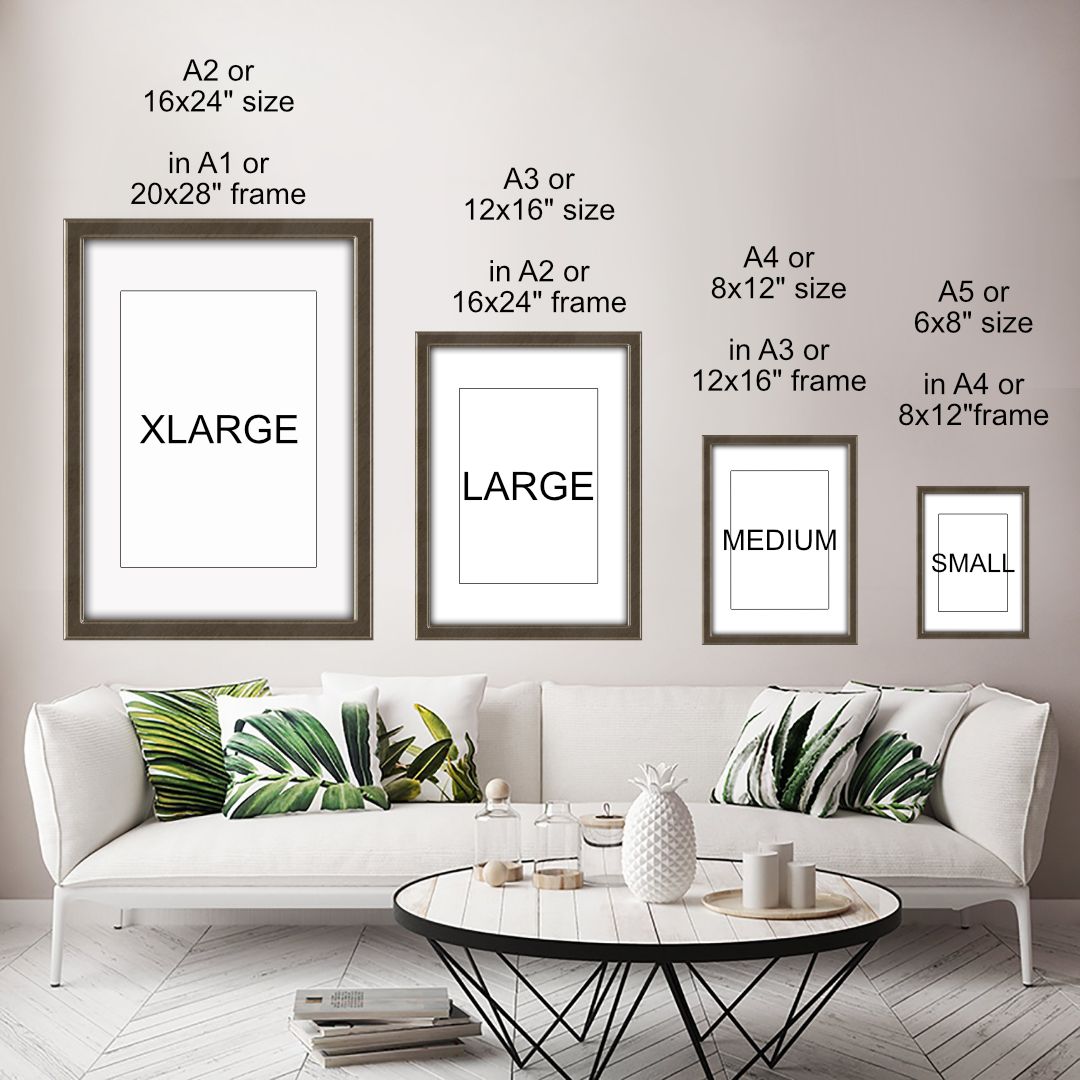 Regarding the art size try to think of:
What size of frame? Do you have one you want to reuse?

where you want to hang your portrait after it is framed, it will give you an idea of what size you want 

do you want a colored or black/white portrait

do you want a background or not (you can look at my gallery to see what style you like better)
Consider what budget you want to allocate. Click here for prices.
STEP 2 - CHOOSE YOUR PERFECT PHOTO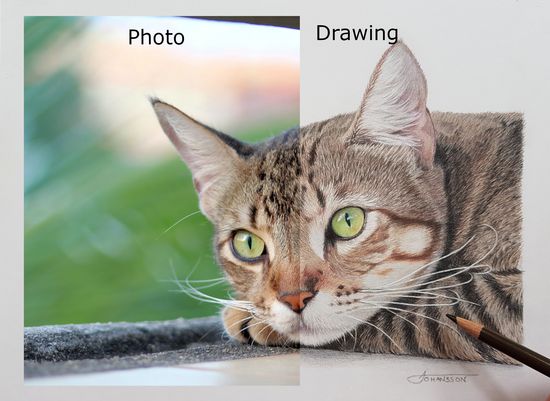 This is the most important part in the commission process. Feel free to take a look at my photo guide which you may find helpful in finding or taking a perfect photo. My main rule of thumb is "the better the photo, the better the portrait" .
However, are you wondering how to take that perfect pet photo with the perfect background? No worries! I can work from several photos to add different backgrounds and add additional subjects/objects for example. I'm creative and I can change things for you.
STEP 3 - CONTACT ME TO DISCUSS
Just contact me and let me know what your ideas for the portrait. Once I have replied to your initial contact you can send me your photographs.
Please also mention if you have any specific deadlines such as a birthday or anniversary. 
I usually have a waiting list but I will confirm approximate time scale upon your enquiry, and I will always try my best to juggle my schedule to fit in a special occasion.
STEP 4 - RECEIVING A QUOTE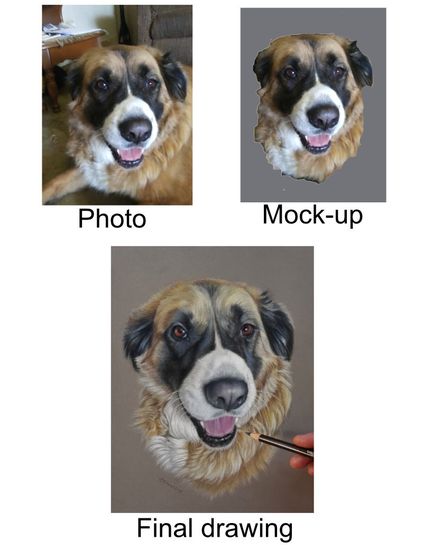 Digital mock-ups and quote
After I have received your photos and I will discuss what you have in mind and I start to design preliminary photo mock-up proposal(s) using the photo we have selected. 
Note that the mock-up is a very rough digital edit of your own photo, and it is not an artwork. It is just to help you to visualize the proposed composition and what the drawing will look like to ensure we are fully aligned.
When we have concluded on a mockup for the portrait, I will then email you a Quote outlining the details that was discussed.
STEP 5 - PAY TO HOLD YOUR SPOT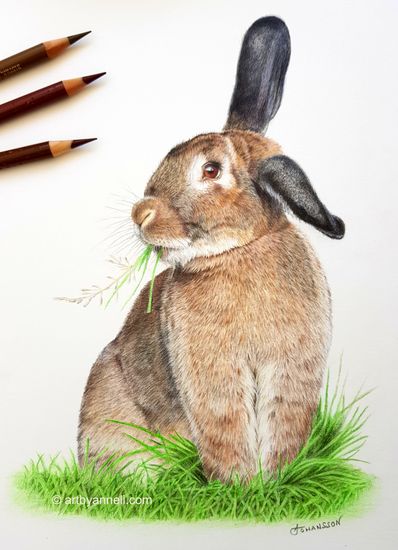 You are now ready to book your commission.
You pay a 30% Booking payment of Total Commission fee to secure your slot in my client waiting list. When I have received your payment I will send you a Order Confirmation and add you to my waiting list.
Payments is made securely online via Paypal. Alternative payment options exist.
STEP 6 -Watch Your Portrait Come To Life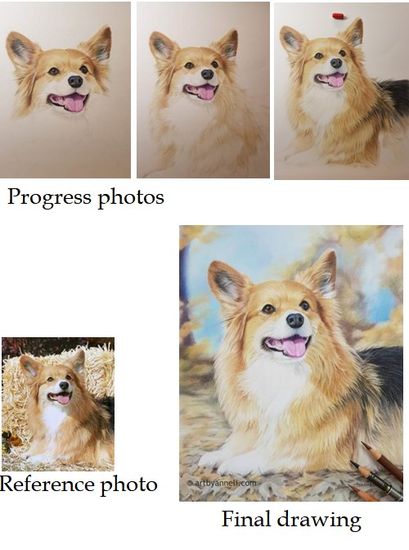 Portrait Progress & Completion
I will contact you just before I start your portrait, and start sending you progress photos. You can also watch the progress on my Facebook Page and Instagram Page. 
This will give you the opportunity to make comments along the way and see how your portrait is coming together. Please let me know if you you would prefer me not to post on social media until a specific date , in case it spoils a surprise gift.
An A4 or 8×12″ portrait with one pet and without background normally takes me around 1-2 weeks to complete once I have started.
STEP 7 - Give The Final Approval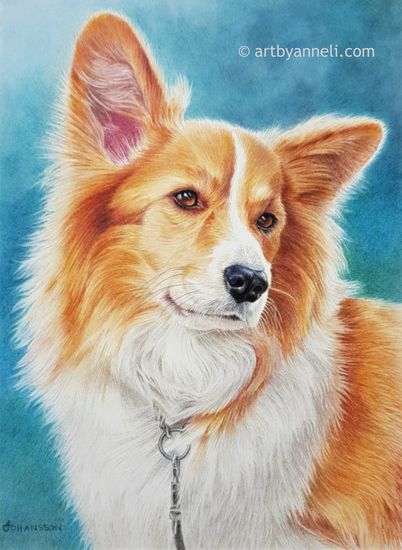 Approval, payment and shipment
Upon completion of your portrait I will  send you a watermarked  photo of  your drawing for your approval. At this stage I am able to make minor adjustments. If there is any area needed to be tweaked you just let me know and I will be happy to do the fine tuning for you. 
Once you have given final approval you pay the 70% Final payment of the total Commission fee. After I have received the payment your portrait is scheduled for delivery and I will no longer be able to make any more changes.
STEP 8 - Mounting, Packing & Delivery
Mounting/Matting
Your portrait is mounted/matted which is a stunning way to finish your portrait, and will be made to fit a standard frame. All my picture mounts are cut to a deep 45 degree bevel cut to give your portrait more depth, are 100% acid free, using archival mountboard which is essential to guarantee protection and longevity of your portrait. All my mounts comply to Fine Art Conservation standard. Some general information regarding framing can be found here. 
Delivery
Your portrait is then securely wrapped, beautifully packaged and shipped out to you via International Courier. I will provide you with a tracking number once the portrait has been scheduled for delivery. The majority of my drawings are delivered within 1 week in Europe, USA, Canada and Australia.
Please let me know if you would like a special hand written note to be included inside, free of charge.